Are the Toadies Due For a Comeback?
"Make up your mind."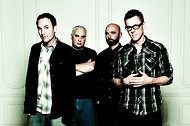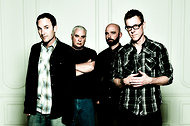 Remember "Possum Kingdom"? We do — fondly! — though Toadies frontman Vaden Todd Lewis would like to expand his legacy beyond that particular '90s classic. On July 31st, the band releases its fifth album, the straightforwardly named Play. Rock. Music., and they'll be playing shows in support of it throughout the summer. But don't call it a nostalgia tour! "I feel a responsibility not to let this band drown in the past," he said in a recent interview. "I hope making new music is the way to do that." Well, anything's possible.