Bill Murray Gives His Blessing to St. Vincent
He's lined up a new starring role.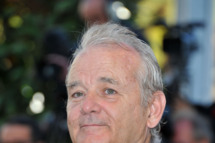 The sometimes elusive Bill Murray is on a roll right now. Currently seen in Moonrise Kingdom, Murray has completed Roman Coppola's A Glimpse Inside the Mind of Charles Swan III and awards season entry Hyde Park on Hudson, and Variety reports he's now in negotiations for St. Vincent De Van Nuys, where he'd play a prostie-frequenting alcoholic who becomes the unlikely mentor to his 12-year-old neighbor. Let's hope they don't have the same taste in schoolteachers.