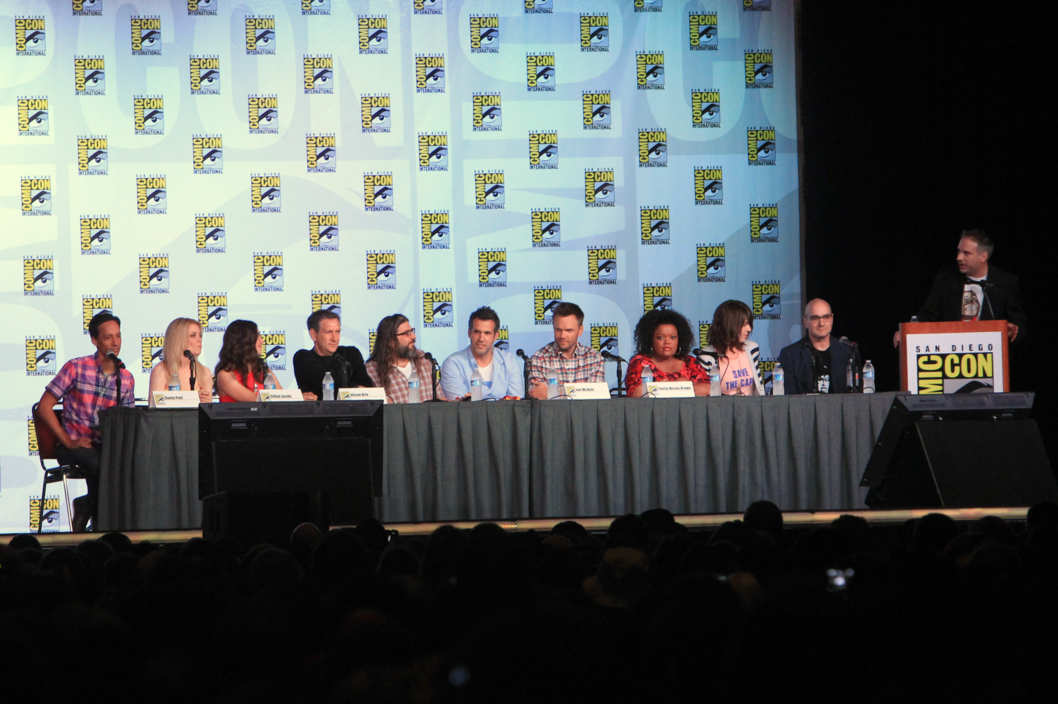 New Community bosses David Guarascio and Moses Port greeted the show's fans for the first time Friday morning at Comic-Con. Their message? It's all going to be okay. "Listen, a couple of months ago, we were a lot like most of you, just huge fans of the show who thought it was one of the most special things on television," Guarascio said. "The only thing we care about is keeping it this weird, wonderful gem ... That's not gonna change."

"Like no other show, the fans influence what [gets on the show]," he continued. "So, thank you, it's been a beacon."
Added Port: "It's not us coming in and taking it on by ourselves. It's the best cast on television." "We could be really, really crappy and this would still be a great show," Guarascio said.
To that end, here's what the pair has already planned for Community's fourth season: a visit to Pierce's mansion ("We'll get to see the twisted world where he lives," Guarascio said), a trip to the Inspector Space Time convention, and, yes, more inventive animation is on the way.
As for graduation? It will definitely happen, and it will definitely be emotional. "We'll explore some new relationships, some real significant relationships. One might involve the dean and Jeff," Guarascio said. "And the show will keep going, even if they're not all at the school at the same time. They've become this real family that will exist no matter what happens."