Comic-Con: So, About That Twilight Reboot …
KStew is onboard.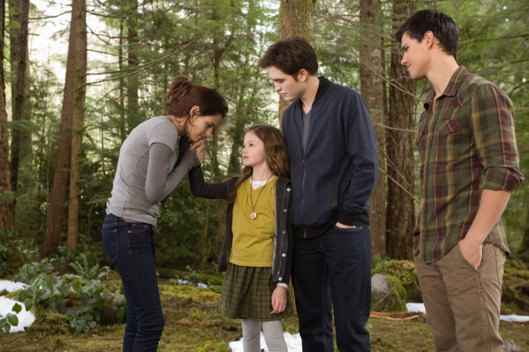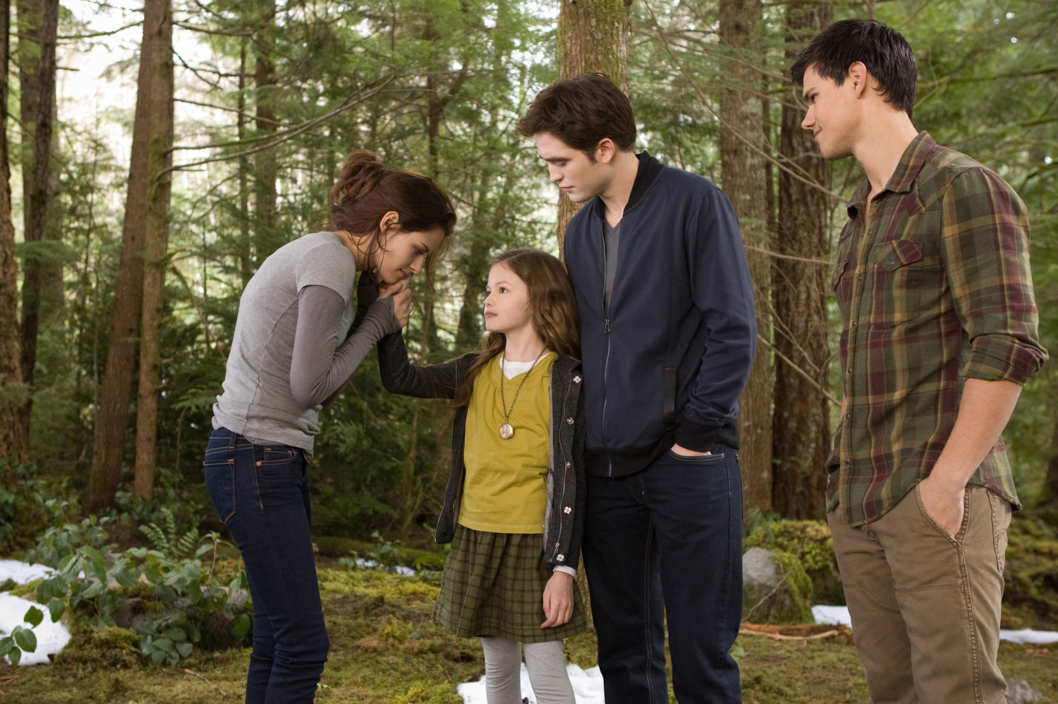 Are the rumors true that somewhere down the line, Summit is intending to reboot the Twilight franchise? Who knows, but the movie's cast and crew weren't afraid to joke about it at a Comic-Con press conference this morning (ahead of the big Hall H panel to come, which will reveal new footage). "I would be open to the idea," mused Kristen Stewart. "I'd be really curious to see what it was." Her co-star Robert Pattinson joked that a reboot would be "amazing," but if they cast someone new as Edward? "I pity the person who would take over my part," he laughed. "I would make a campaign against them."
For her part, series author Stephenie Meyer doesn't expect a reboot anytime soon. "It'd be interesting to see it in twenty years," she said, because if Summit dared to cast new actors sooner, "It's not going to go well for them, I'd imagine." Still, Stewart said she would jump at the chance to return to the Twilight world herself. "If you told me tomorrow that I could reshoot these scenes, I would start vibrating," said Stewart. "I look back on it so fondly."
So if Meyer did pick up the story of Edward and Bella down the line, allowing Stewart and Pattinson one more shot at the franchise, where would things go?
"Edward and Bella get divorced, and it's kind of a Mr. and Mrs. Smith thing," suggested Pattinson.
"Who comes out of that alive?" asked Meyer.
Stewart turned to Pattinson. "I could totally rip your head off."
Meyer concurred. "Yeah, my money's on Bella."