Controversial Battle Royale May Become CW Series
Kids killing kids: Suddenly on trend!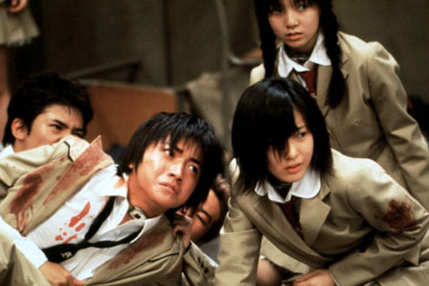 What a different The Hunger Games makes! When the Japanese movie Battle Royale was released in 2000, no U.S. distributor dared to pick it up, since the premise of kids forced to kill their classmates in a cruel, government-mandated game proved too controversial at the time. Now, though, the Los Angeles Times reports that The CW is circling the property to develop as a series. Will it be like Gossip Girl ... but armed?