Drake Is the 'First Person to Successfully Rap and Sing,' Says Drake
Still waiting for Lauryn Hill's Tumblr update.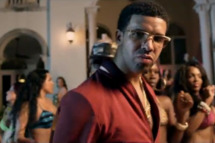 "There were people who incorporated melody before me," he told The Jewish Chronicle. "But I would deem myself the first person to successfully rap and sing." The world turns to Lauryn Hill's Tumblr and waits.