Edgar Wright Making Collider With J.J. Abrams
It's a sci-fi film being written by <em>I Am Legend</em>'s&nbsp;Mark Protosevich.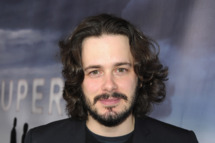 You'd assume Edgar Wright (Shaun of the Dead, Scott Pilgrim vs. the World, 2014's Ant-Man) is a busy gentleman. You'd be correct, but he seems not to mind, as he's now adding the directorial gig on Collider to his docket. Mark Protosevich — screenwriter behind I Am Legend, Spike Lee's forthcoming Oldboy remake — will pen the sci-fi script, with J.J. Abrams and his Bad Robot company producing.