Actor Ernest Borgnine Dies at Age 95
He appeared in more than 115 films.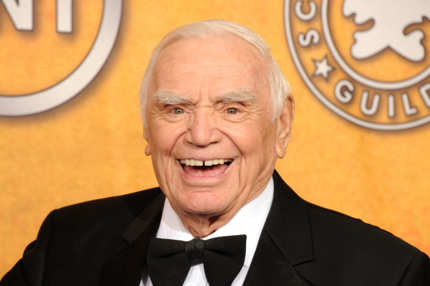 Ernest Borgnine died Sunday of what appears to be kidney failure, the L.A. Times reports. The 95-year-old actor had chalked up more than 115 films since his 1951 debut. He won an Oscar for 1955's Marty, starred in ABC's '60s sitcom McHale's Navy, acted in classics like The Dirty Dozen, The Wild Bunch, and The Poseidon Adventure, and remained a familiar face through the end, appearing in 2010's Red and lending his indelible voice to Spongebob Squarepants's Mermaidman from 1999 to 2011.