'Feeling Single' Video: R. Kelly Dance Break!
Like, from a musical.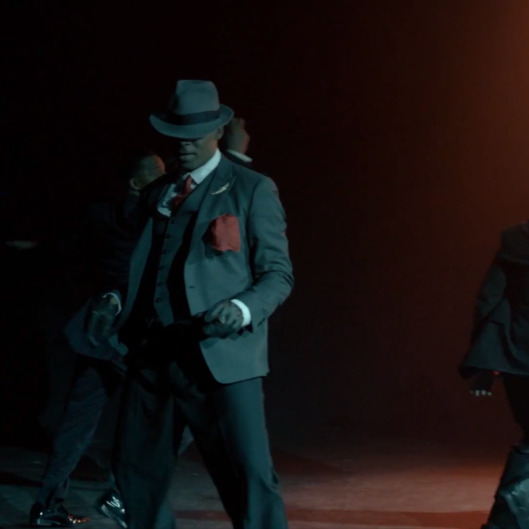 We mean the old-timey kind, with jazz hands and fedoras and swinging around lampposts, like you just wandered into a regional theater production of Guys and Dolls. For whatever reason, R. Kelly decided to insert a two-minute musical into the middle of his "Feelin' Single" video, and Vulture has no interest in the "why," because it's pretty fun. Also fun: watching Kellz scroll sadly through his Bockmail-style Facebook app; watching Kellz drop some serious yellow Scarf Game. There's some Pocket Square Game during the dance break, too. Accessories Watch on High Alert, everyone.