Fred Willard Isn't Going to Jail
But he did have a previous lewd conduct arrest.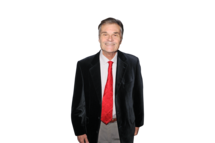 A good/still-weird news update on that uncomfortable Fred Willard adult movie theater arrest situation: One, he won't face jail time. Two, the L.A. Times reports Willard had a similar arrest in 1990, something about "lewd conduct charges." But back to the no jail time thing — can Fred have his job back or what, PBS?