FX Renews Louie, Hints It'll Re-up Charlie Sheen's Anger Management
Is also close to a deal to bring back <em>Wilfred</em>.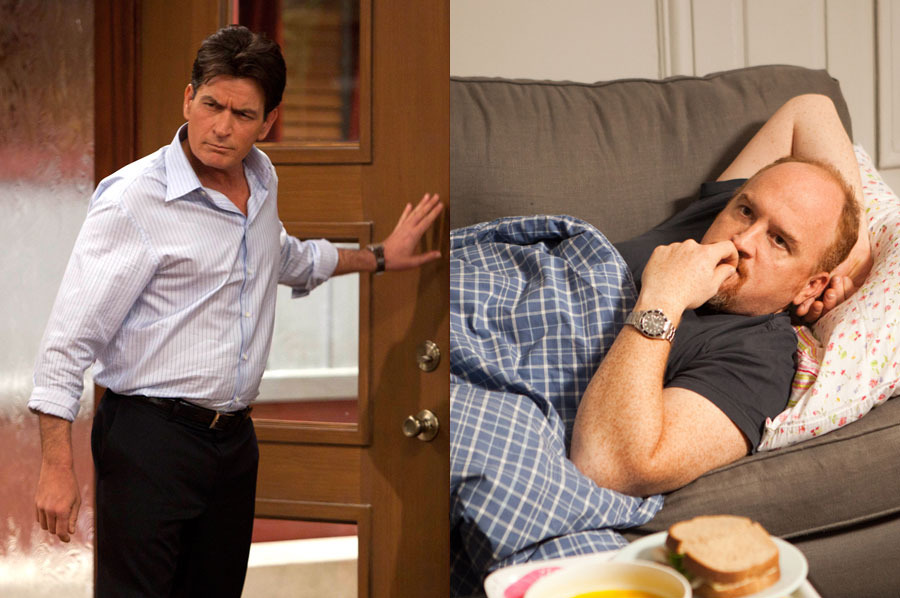 This is not surprising but still very good news: FX has renewed Louie for a fourth season, has picked up seven more episode of Russell Brand's late-night show, and is working on a deal to bring back Wilfred for multiple seasons, network chief John Landgraf announced Saturday at the TV Critics Association press tour in Los Angeles. Landgraf said the only thing holding up the Wilfred renewal are a few "deal issues," but he said the series has a "many years" future on FX. Meanwhile, in potentially less good news (depending on your opinion of Charlie Sheen), Landgraf all but said that Sheen's Anger Management will get a 90-episode, multi-season renewal later this year. The biggest sign it'll be renewed: FX has struck a deal to bring on Martin Sheen as a cast member on the series, playing (duh) Charlie's dad. Landgraf said Anger has "exceeded" all of its ratings targets and that the odds were "overwhelming" the show will be renewed. Hey, did we mention Louie got renewed?