Gangster Squad Postponed to 2013
After Warner Bros. called for reshoots of a sensitive gunplay sequence.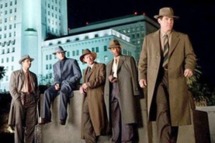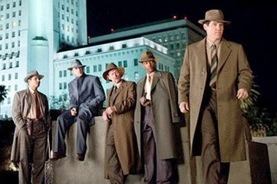 After the horrifying Dark Knight Rises massacre, Warner Bros. made the call on Monday to re-envision a movie theater shooting scene in the forthcoming Gangster Squad, sending the production into reshoots. On Tuesday, Warner opted to accommodate the eleventh-hour update by postponing the Ryan Gosling-, Sean Penn-, Emma Stone-, and Josh Brolin-starring crime drama's September 7 release, eyeing January as a potential new slot.