HBO Renews Newsroom, True Blood
Cue the CNN health-care jokes.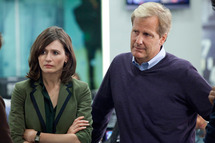 Good news for Aaron Sorkin and/or vampire loyalists: HBO has renewed The Newsroom for a second season and True Blood for a sixth. Which means: All those "What Would Sorkin Do?" CNN health-care jokes are one step closer to coming true!