RoboCop Reboot Courting Jay Baruchel
As head of marketing for the corporation that builds the titular robotic police officer.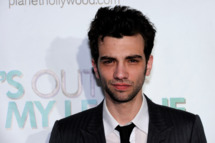 Considering the last three RoboCop recruits have been Gary Oldman, Hugh Laurie, and Samuel L. Jackson, funny guy Jay Baruchel was certainly nobody's next bet. But here he is, nearing a deal to join the reboot starring Joel Kinnaman of The Killing. "Baruchel will play the head of marketing for Omnicorp, the company that is building the police cyborg," THR writes. The shoot begins in Toronto this September, and Baruchel is Canadian, so that ought to seal the deal.