Jenna Dewan Joins American Horror Story
She and Adam Levine are playing a couple.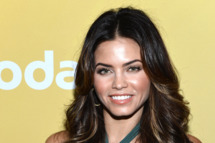 Jenna Dewan has joined the cast of American Horror Story, along with everyone else in the known universe. According to EW, Dewan and the previously announced Adam Levine will play "The Lovers," which probably means they will be super chaste and modestly dressed the whole time, and that no recap will ever use the word writhe to describe any of their interactions. No writhing, no gyrating, no hypnotic stares — none of that.