John McCain to Appear on Parks and Recreation
As well as some other senators.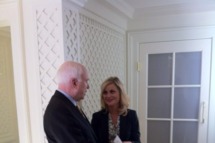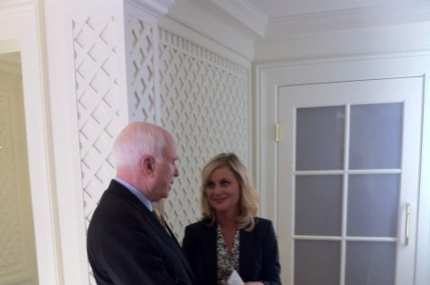 So which characters from Parks and Recreation will be heading to Washington D.C. for at least one episode next season ... and which D.C. politicians will be joining them? The Washington Post reports that Amy Poehler, Adam Scott, Aubrey Plaza, and Chris Pratt are all in town to shoot the September 27 episode, and Parks has already filmed cameos with Senators John McCain, Barbara Boxer, and Olympia Snowe. "Had a great time shooting @ParksandRecNBC today w/ Amy Poehler," McCain tweeted today. "I think it's an Emmy!