Luke Wilson Has a Nice Starring Role Lined Up
In the indie sports comedy&nbsp;<em>Million Dollar Man</em>.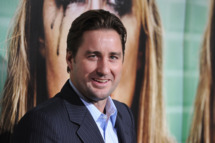 Barring HBO's Enlightened, Luke Wilson has been laying pretty low these last few years. And although the sports comedy he's eyeing, Million Dollar Man is prefaced by the potential low-visibility disclaimer "indie," it does sound promising: "He will play a down-on-his-luck route driver for a soda company who's given a second chance in life as a football kicker," writes Variety. Garry Marshall's son Scott, who worked with Wilson on the Jessica Simpson–starrer Blonde Ambition, will direct.