Even Paul McCartney and Bruce Springsteen Are Not Allowed to Play Past Curfew
London is tough on rock.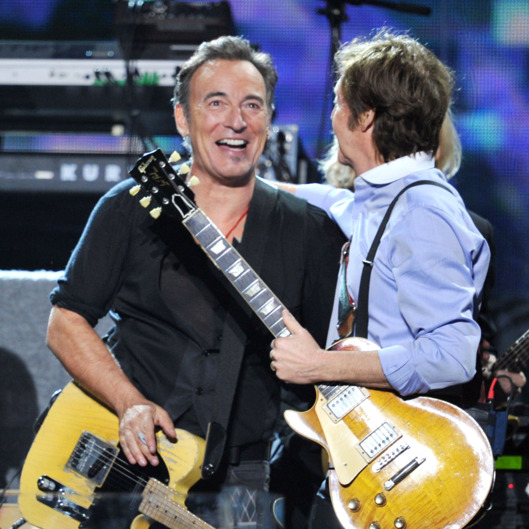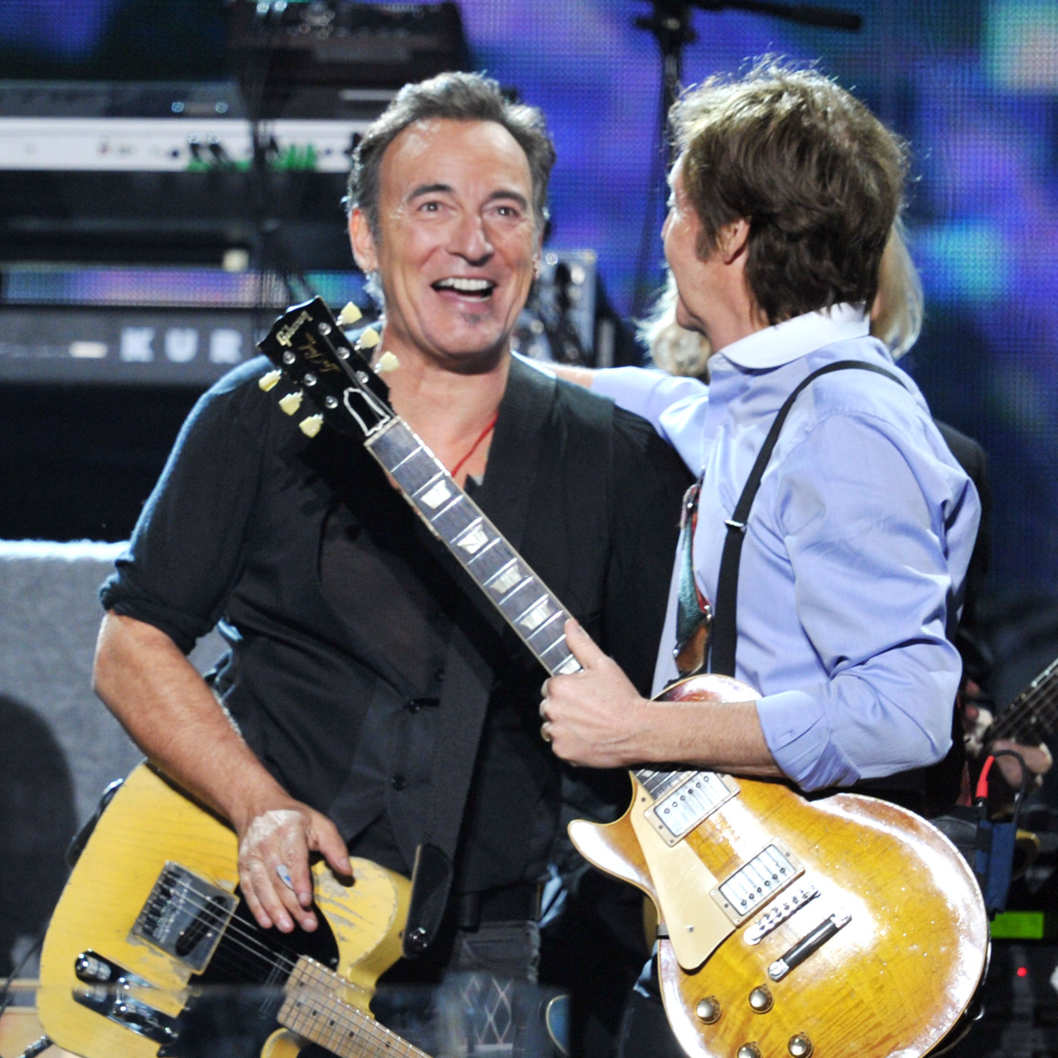 Last night, Bruce Springsteen topped off his headlining performance at London's Hard Rock Calling festival with a surprise appearance from Paul McCartney. "I've been trying to do this for 50 years," Springsteen told the hyped-up crowd of 65,000, before the pair began a rendition of "I Saw Her Standing There," backed by the E Street Band and Rage Against the Machine guitarist Tom Morello. Next up was a fireworks-accompanied version of "Twist and Shout," which reached an epic anticlimax when the sound system suddenly went dead. The local council confirmed (via Twitter) that it had killed the power in order to adhere to the terms of the event's license. Obviously, no one was very understanding about it.
English cops may be the only individuals left on earth that wouldn't want to hear one more from Bruce Springsteen and Paul McCartney!

— Steven Van Zandt (@StevieVanZandt) July 15, 2012
Springsteen's extra time cones as no surprise. Baby, he was born to run over his allotted time.

— Rufus Hound (@RufusHound) July 15, 2012
Can't believe they pulled the plug on Springsteen and Macca last night in Hyde Park. What joyless, bitter killjoy made that decision? #shame

— Simon Pegg (@simonpegg) July 15, 2012
Ashamed to be British right now. Springsteen and McCartney playing Twist & Shout in Hyde Park and council pulled the plug cos of curfew. WTF

— Stephen Merchant (@StephenMerchant) July 14, 2012
Springsteen's three-hour marathon set — complete with "Born in the USA" and "Badlands" — ended with an a-cappella sign-off for the front rows, after which the Boss merely shrugged and left the stage.