Modern Family Cast Gets a Nice Pay Rise, Goes Back to Work
Fans can rest easy again.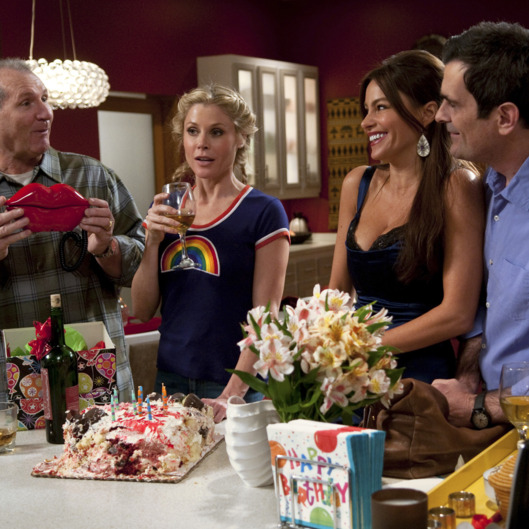 Fans of Modern Family can relax: After a week of semi-public negotiations, the grown-up cast members of ABC's hit comedy have reached a new deal with producer 20th Century Fox TV providing them all with hefty pay hikes. News of the deal, confirmed to Vulture by ABC reps, came Friday night as exec producers Steve Levitan and Chris Lloyd met with reporters at an Alphabet party in Los Angeles. While salary talks got messy, and resulted in the rare step of cast members filing suit against their studio, Hollywood insiders for days had been predicting a relatively quick resolution to the matter due to the massive amounts of money at stake on both sides. Minutes before the deal was confirmed, Levitan told Vulture that it was "unfortunate that things got to a public place," but that he and Lloyd were "happy they're going to get what they deserve." So why did the dispute temporarily become news? Said Levitan: "There are a lot of people whose jobs it is to get in there and stir things up. And that's what happened."