Vulture's 100 Most Valuable Stars
Vulture devised a formula to decide who matters most in movies – and you can adjust the stats to make your own list, too.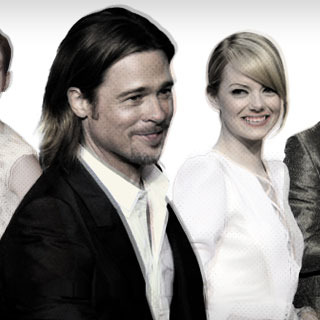 It used to be easy to rank movie stars: Just find out who has the highest salaries and biggest grosses and work your way backwards. But we're living in a different world now, with superheroes trumping actors as box-office sure things, paydays being cut in favor of profit points, and moviegoers needing more than a familiar face to lure them away from the Internet and Netflix. So who are 2012's biggest stars today, and why? Vulture came up with an exclusive formula that weighs such factors as box office, media coverage, reviews, and a Hollywood value dictated by a tribunal of studio execs to create the following ranking of the top 100. And, since stardom today has many definitions – is it box office or public fascination? – you can make your own list, too, by adjusting the importance of the star stats.