Your 2012 Polaris Prize Short List: Drake, Feist, Japandroids …
Grimes, Handsome Furs, and more.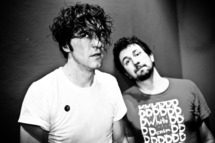 Take Care, Metals, and Celebration Rock are all in the running for Canada's top music prize, along with albums from Grimes, Handsome Furs, Fucked Up, Cadence Weapon, Cold Specks, Kathleen Edwards, and YAMANTAKA // SONIC TITAN. (Carly Rae Jepsen was not eligible.) Congratulations on being very good at music in 2011–12, Canada!