A&E Picks Up Carlton Cuse's Psycho Prequel
We all go a little mad sometimes. But what happens <em>before</em> that?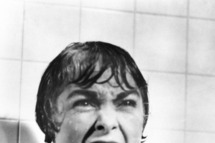 A&E has given a ten-episode order to that Psycho prequel TV series, the network announced today. Lost's Carlton Cuse and Friday Night Lights' Kerry Ehlin will executive produce, which is probably why the show was able to skip the whole pesky pilot process. Bates Motel still hasn't cast its leads, but it's heading into preproduction right away and should air in 2013. Consider this our formal request that the show use "Psycho Killer" as its theme song.