Rene Russo Wants to Brush Up on Her Comic-Book History Before Thor 2
"I am so confused — is Thor my son or not?"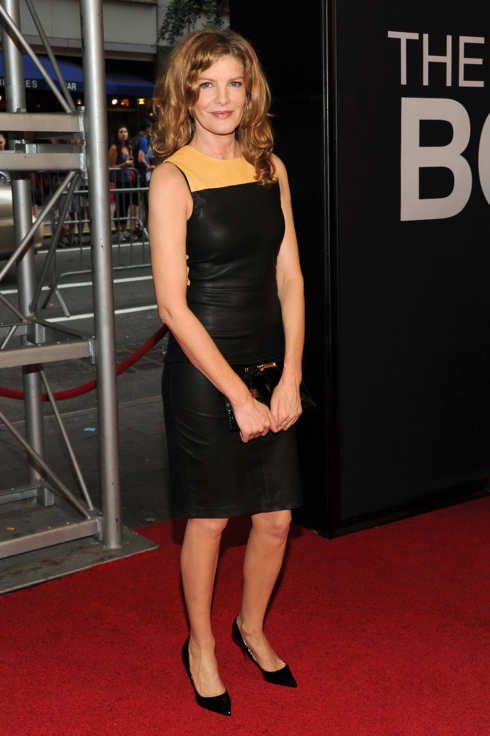 Rene Russo didn't have much to do as mother Frigga in the first Thor, but she's hoping she'll be called upon for more when sequel Thor: The Dark World begins shooting soon. "You know, they cut me [down] in the first film," Russo told us last night at the premiere of The Bourne Legacy. "[Director] Kenneth Branagh sent me a nice note, because he understood, he's an actor. You move on, what are you going to do? But I think they're going to need a good mom in the next film. Loki needs his mom. What the hell?" Indeed! How might Frigga feel about her adopted son's evil antics in The Avengers? "I have a lot of compassion for him. But we might have to have a conversation about what he just did," Russo laughed. "And I might have to have a chat with Thor. But I am so confused - is Thor my son or not? People have been telling me recently, 'No, you're not his mother.' It's all so confusing! I got to tell ya, it would be a little embarrassing if I don't know. I need to read more about her." Luckily, Vulture offered to hook her up with some Thor back issues. "That would be great!" Russo said, adding with a laugh, "As long as it's not too complicated. I prefer fewer words in my comics! I grew up on Archie!"