Ryan Adams and Mandy Moore Will Make an Album
Forgettable Fun Fact: They've been married since 2009.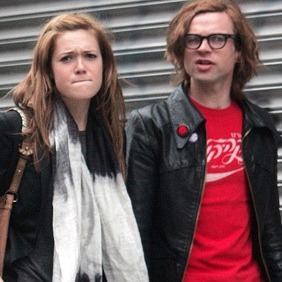 Our modern era's greatest married musical duo, Beyoncé and Jay-Z Mandy Moore and Ryan Adams, are now collaborating on Moore's new record. The two were wed in 2009, the same year Moore's last release, Amanda Leigh, hit stores. Moore says she and her generally tender, sometimes super-metal singer-songwriter husband have "been writing a little bit together" and that Adams "has a studio, so I definitely want to make my record there." She also says he — aww — inspires her: "There's tremendous influence right now around the house — from the music I've been introduced to, and being very happy and in a healthy, happy relationship. I think that still garners a lot of material to write about." But is she still getting her own ABC comedy? We can only rewatch A Walk to Remember so many times.