RZA Adding Comic Book Movies to His Creative Dynasty
With <em>Django Unchained</em> producer Reginald Hudlin.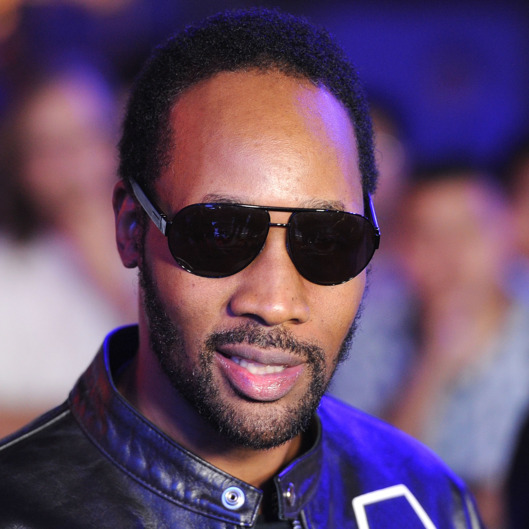 Memoirist, Funny People scene-stealer ("Otto's my lotto"), Kill Bill composer, director/star of Russell Crowe-featuring The Man With the Iron Fists, general wiseman, and, oh yeah, Wu-Tang producer/leader/mastermind RZA ... (one sec, mandatory deep breath after enumerating the Abbott's credentials) ... is going into comic book movies, too. He's working with Reginald Hudlin, the former BET president and current Django Unchained producer who gave a very essential Django interview to Ebony recently. "While the projects are unnamed as of yet, the plan is for the duo to direct and produce a series of comic-related projects and possibly create their own company," Deadline writes from Comic-Con. At least one of the projects could be superhero-oriented, especially in light of the fact Hudlin wrote Marvel's Black Panther book for three years in the aughts. "The Black Panther, a modern day African chief and past Avengers member in the Marvel universe, has been rumored repeatedly as a possible upcoming feature as Marvel expands its successful onscreen properties," Deadline adds. Please, please get RZA in on the Marvel movie empire ASAP.