Seth Meyers Poised to Become Kelly Ripa's Co-host on Live
He's the front-runner.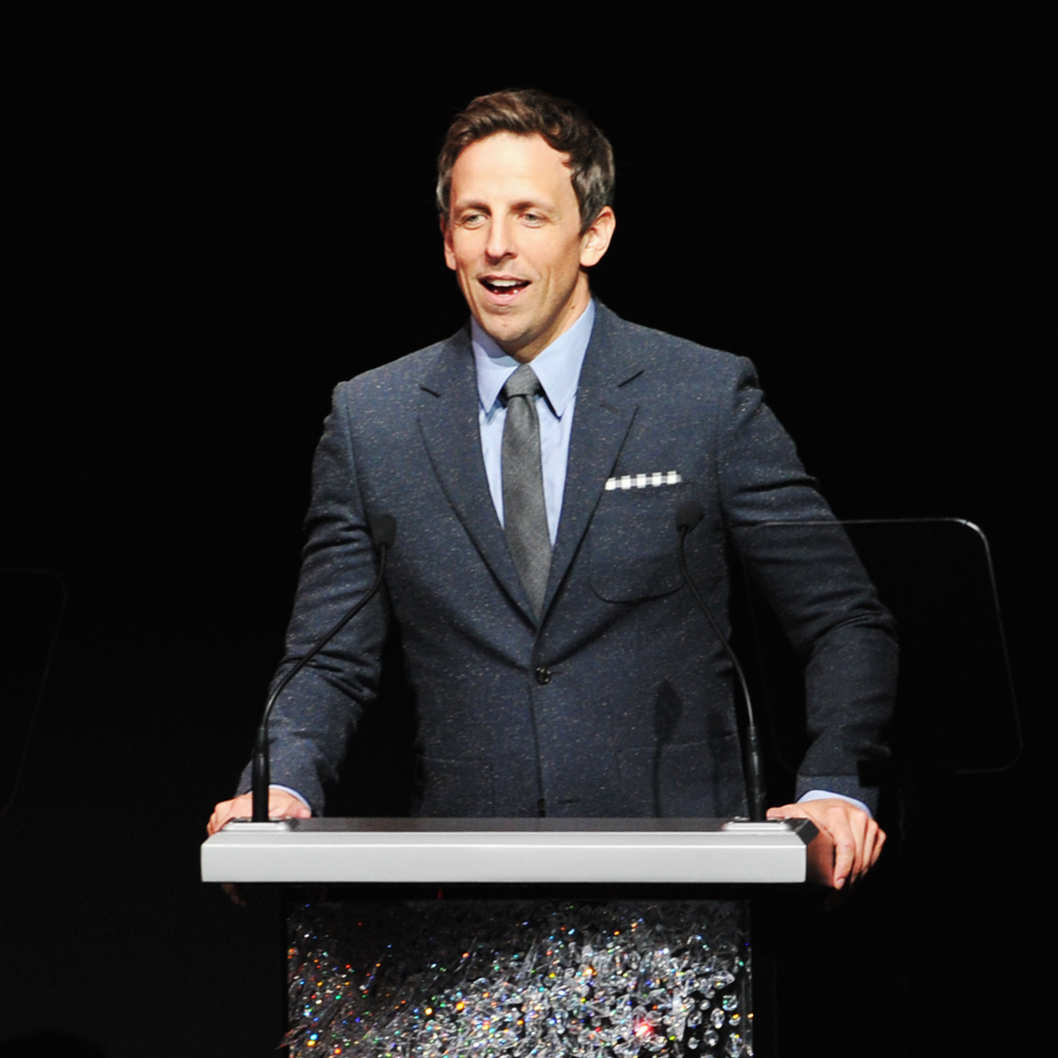 Regis Philbin retired from Live! in November, and since then Kelly Ripa has perked her perkiness next to an endless cast of cohosts. But the audition phase is drawing to a close, and the short list is down to three final contenders: Michael Strahan, Josh Groban, and Seth Meyers, according to Roger Friedman, and Meyers is apparently the front-runner. He's co-hosted the show several times and is doing a weeklong run, during sweeps, starting on Monday. Should he land Regis's former spot, Meyers could still do "Weekend Update" but probably wouldn't be able to hang onto his gig as head writer at SNL. It's okay to want to say "really?!" right now.