Sleepy Hollow Is Becoming a TV Show
On Fox, set in modern day.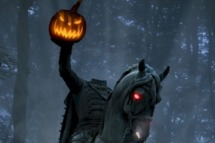 The Legend of Sleepy Hollow has a pilot deal at Fox. Alex Kurtzman and Roberto Orci, who co-created Fringe and wrote J.J. Abrams's Star Trek, are giving the story a modern-day spin where Ichabod Crane "partners with the town's local female sheriff to bring peace to a beleaguered community," The Hollywood Reporter writes. What's the 2012 equivalent of a headless horseman? And with this, and the modernized TV takes on Peter Pan and Beauty and the Beast, what's next?