Vulture Ranks Twenty Awkward Louie Dates on the Shame Meter
From a checkout lady to a male sheriff, three seasons of "romantic" moments from Louie C.K.'s show, ranked on the shame meter.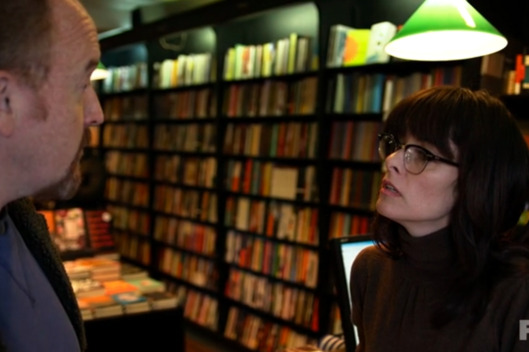 This piece originally ran in July 2012. We are re-running it after last night's date/non-date episode "So Did the Fat Lady."
"I'm 41 and I'm single. Not really single, just alone," rang the heavy first note of Louie back in 2010. Tonight's conclusion of the two-parter "Daddy's Girlfriend," which features a riveting turn by Parker Posey as Louie's newest object of affection, makes it abundantly clear that Louis C.K.'s fictionalized version of himself isn't as good at submitting to his loneliness as his brazen stand-up tends to imply. The show has presented a series of failed romantic interludes, and the first five episodes of this season all hinge on thwarted attempts to nurture some type of companionship. Vulture examined every single one of Louie's encounters with love, romance, and being a hapless, solitary fortysomething, and brought you the twenty most interesting ones.
BEGIN SLIDESHOW