Watch the Week's Best Viral Videos
This week, Ron Swanson smokes up with Wifey (and Alison Brie).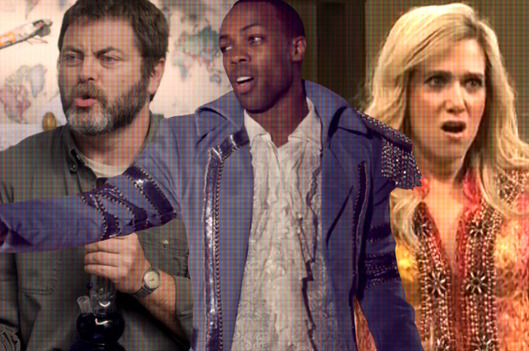 This week, we saw Batman and Walter White finally settle into a quieter place on the Internet, what with the whopping headlines about Kristen Stewart, the Jacksons, and Madonna that were gobbling up our mindgrapes. As always, however, the Internet chugged along at its usual pace, giving us plenty of Clickables to share with you.
This week's top picks bring us to an SNL dress rehearsal; inside CinderFella's castle; and into bed with Nick Offerman, Alison Brie, and Megan Mullally, which means your dream finally came true!
BEGIN SLIDESHOW