Who Might Star in Wes Anderson's Next Film?
Johnny Depp and Angela Lansbury are rumored, among others.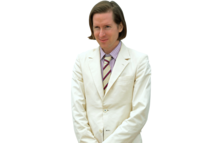 Wes Anderson's Moonrise Kingdom is currently riding high at the specialty box office, but the filmmaker has already turned his attentions to his next project, a yet-untitled film set in Europe. Twitch reports that Anderson has already approached his former stars Owen Wilson, Bill Murray, Edward Norton, Willem Dafoe, and Adrien Brody to appear in the film, but the site adds that Anderson has also put out feelers to newbies Johnny Depp, Jude Law, Jeff Goldblum, and Angela Lansbury. Yup, we can see it.