Why Did Channing Tatum Wear a Marilyn Monroe Costume in Magic Mike?
"That to this day still puzzles me," says the <em>Magic Mike</em> costume designer.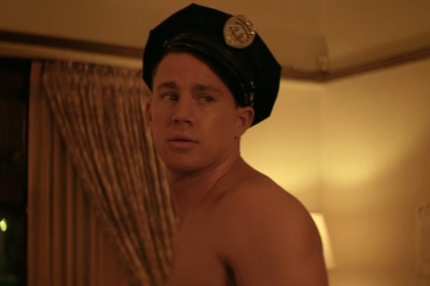 In a film filled with outrageous costumes, one scene in Magic Mike still manages to stand out for its sheer non sequitur weirdness: when Channing Tatum shows up to Alex Pettyfer's apartment dressed like Marilyn Monroe. Why? "That to this day still puzzles me," admits the film's costume designer, Christopher Pearson. "That was an idea of Channing's, and I just said 'Okay.' It's something to do with the red, white, and blue, and rah-rah America. I just thought if Channing wants to get into a white Marilyn dress, rock it out. I want to see that, too." Fair enough!