Ask Breaking Bad's Jesse Plemons Anything
We're interviewing him tomorrow.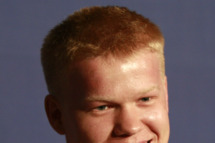 Jesse Plemons (a.k.a. Landry from Friday Night Lights) ended last night's Breaking Bad with a bang; tomorrow, he is going to tell us all about it. Share your questions for him in the comments section by noon Eastern tomorrow, and we'll add a few of our favorites to the mix. Note: "Texas forever" is not a question.