Of Course WB Is Approaching Ben Affleck for Justice League
He's the first director Warner Bros. approaches for all its big projects.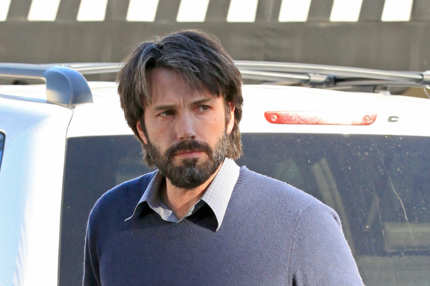 Variety is reporting that Warner Bros. has approached Ben Affleck to direct its DC Comics superhero team-up Justice League, but don't get too excited just yet: In-house helmer Affleck is the first director WB goes to for almost all of its marquee projects, from Gangster Squad to The Stand, and Affleck already proved Superman-averse when WB offered him Man of Steel, a directing gig he turned down. Still, if you want to fantasy-cast Jennifer Garner as Wonder Woman and Matt Damon as Aquaman, now's the time!