Dan Aykroyd: Bill Murray 'Won't Be Involved' With Ghostbusters 3
But Dan Aykroyd thinks it will shoot next year.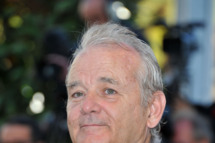 Remember that ghost of a chance that Bill Murray might return for Ghostbusters 3? "I can tell you he won't be involved," Dan Aykroyd now tells Metro. "It's sad but we're passing it on to a new generation. Ghostbusters 3 can be a successful movie without Bill." In fact, Aykroyd is positive that the sequel will begin shooting next year, even without its original star back for more. "We have to move on," he says. "It's time to make the third one."