The Many Hate-Faces of Breaking Bad's Skyler White
If looks could kill, we'd all be dead.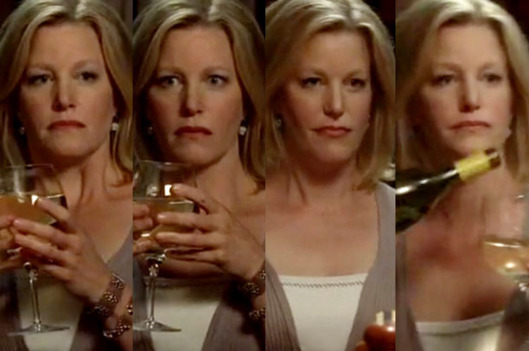 Much has been made of Walter White's march to darkness, how fully he's become his evil alter ego Heisenberg, how being "the one who knocks" is something he enjoys. Walt wants to be a bad guy. But his maligned wife, Skyler, doesn't. While at first she seemed to be warming to the idea of being Walt's accomplice — she has a demonstrated ability to lie to investigators (at least on Ted's behalf) and a real knack for laundering money — ever since he revealed himself as a murderous kingpin wannabe, breaking bad has been something she pretty clearly abhors. She's miserable being trapped in her life and house, terrified, and, unlike most people in criminal enterprises, is not afraid to show how she feels. Breaking Bad's characters communicate a lot just through their looks, be it icy glares, fearful glances, or disingenuous smiles. But no one communicates quite so much as Skyler, whose fury-soaked stares could stop a better man in his tracks. Anna Gunn has tapped into some serious loathing this season, creating what we like to call the Sklyer Hate-Face. Here are the best SHFs of the season so far.
BEGIN SLIDESHOW