Chuck Lorre Releasing $100 Coffee Table Book
A vanity book of vanity cards.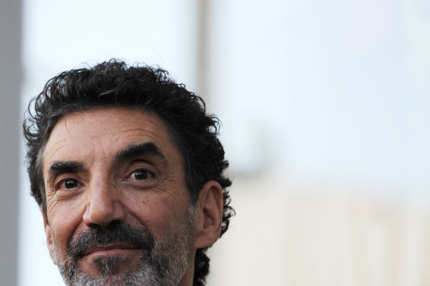 Chuck Lorre is releasing a coffee table book composed of selections from the vanity cards he airs at the end of each of his shows (Grace Under Fire, Cybill, Dharma & Greg, Mike & Molly, Two and a Half Men, The Big Bang Theory). What Doesn't Kill Us, Makes Us Bitter will cost $100. Yes, $100. The money goes to charity, but that still seems like a lot just to read a rich guy complain about how critics don't like Two and a Half Men enough. The book doesn't include all the vanity cards, but they did throw that extra comma in the title for free, so ...