Bryan Cranston, Catherine O'Hara Headed to 30 Rock
As Kenneth's parents.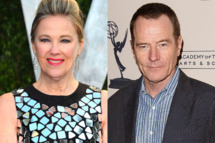 And the guest casting for the seventh and final season of 30 Rock begins with … Catherine O'Hara, who will play Kenneth the Page's country-talkin' mother, and the increasingly ubiquitous Bryan Cranston, who has signed on as "man friend" to Mrs. Parcell. We assume at least one "hillbilly crack" joke will be made.