Dwight Schrute's Brother Cast for The Farm
The name's Thomas Middleditch.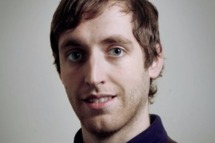 NBC's Schrute-heavy Office spin-off The Farm had its eccentric family outlined in June; now casting is ramping up. Dwight's Bigfoot-seeking, marijuana-farming younger brother Jeb is set to be played by Thomas Middleditch. A few facts about young Thomas: He appeared in The Campaign, he has a blog called Middleditch Littlebitch, and he's got a comedic if slightly disrespectful impression of There Will Be Blood's Daniel Plainview under his belt.