Potential Jack Ryan Lead Actresses: Evangeline Lilly, Keira Knightley, Felicity Jones
For the Kenneth Branagh–helmed reboot.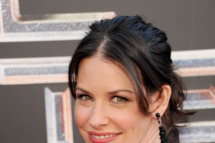 Actively seeking its female lead for the Kenneth Branagh–directed Jack Ryan reboot, Paramount has reportedly zeroed in on Keira Knightley (front=runner, according to Deadline), Lost star Evangeline Lilly (pictured), and Felicity Jones of Hysteria and Like Crazy. Nixed from the running: Kate Beckinsale and Jessica Biel. If you've got specific hopes for Jack Ryan's wife for up to three films, now is the time to start that online petition.