Jennifer Lawrence Negotiating Huge Hunger Games Pay Raise
She's moving into the $10 million neighborhood.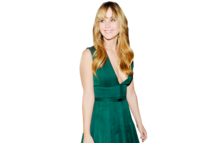 After what now seems like a kind of silly $500,000-plus-bonuses paycheck for the hugely successful Hunger Games debut, Jennifer Lawrence is negotiating into the $10 million range for Catching Fire, THR reports. As for Liam Hemsworth and Josh Hutcherson, "each will receive far smaller raises." That makes sense, though — raises multiplying by twenty tend to be rare. And don't say our 100 Most Valuable Stars ranking didn't see this coming.