ABC Will Put Kimmel Against Letterman and Leno
<em>JKL</em>&nbsp;is moving to 11:35.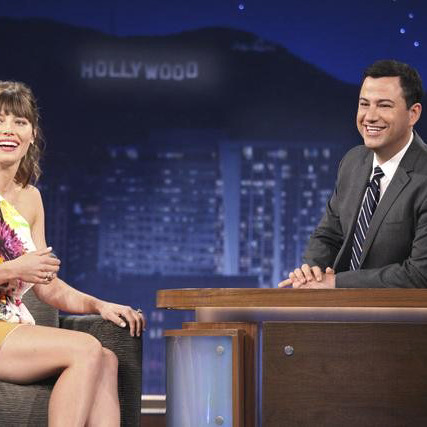 Jimmy Kimmel will face off against David Letterman and Jay Leno come January, ABC announced today. Jimmy Kimmel Live will move to 11:35 p.m. to compete against his elders starting January 8, pushing Nightline to 12:35 a.m. (Nightline will add an additional primetime hour starting in March, so don't worry. There will still be plenty of Nightline.) Kimmel's having a pretty big year, between doing the White House Correspondents' Dinner this past April and hosting the upcoming Emmys in September, and Leno and Letterman aren't getting younger — plus this move puts Kimmel in a different category from that other late-night Jimmy. It's like Late Night Wars: The Next Generation, but with less vitriol and more strategy!