Lil Wayne Admits to Phoning It In
"My bar game is way higher than that, man," he says of a new high-profile cameo.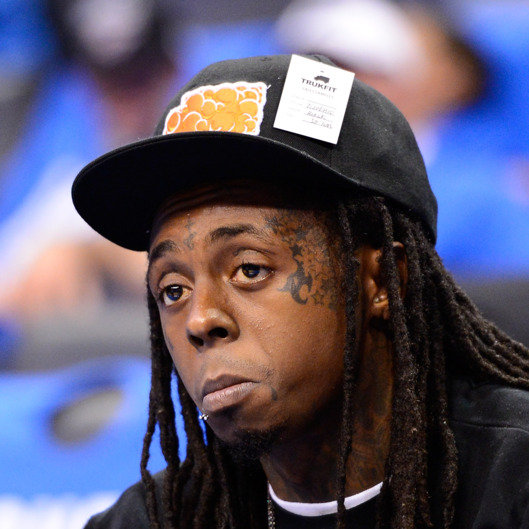 If you've heard 2 Chainz's Billboard-topping debut Based on a T.R.U. Story, you'll recognize one Lil Wayne, AKA Lil Tunechi, AKA Young Nino, AKA Young Weezy, AKA Weezy F. Baby, on intro track "Yuck." This is no ordinary cameo — Wayne's verse gives the track its title with his cringeworthy line "I'm fucked / let's fuck / she said she on her period / I said yuck." But Wayne's not pumped that his feature made it to the record, much less as the lead to the whole affair. "I'm very upset at that, just so everybody knows. He put me on that, I sound wack as hell on there," Wayne tells MTV, possibly joking, although deciphering Wayne's exact meaning at any time is an impossibility. "Please don't judge me from that, man. My bar game is way higher than that, man." Wayne, there's no easy way to say this, but excepting "6 Foot 7 Foot," your bar game has been totally subpar since Tha Carter III dropped four years ago. Let 2 Chainz's success be your epiphany, please.