Lorne Michaels Isn't Producing the Oscars
ABC rejects Jimmy Fallon, Lorne Michaels rejects ABC.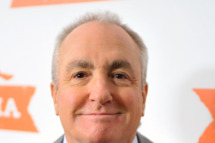 The Academy Awards is one of the only televised events that gets high ratings despite consistently low expectations; while viewers look forward to finding out who the Oscars winners are, many dread all the montages, awkward jokes, and hours of their lives that must be wasted before anyone even mentions "Best Picture." When Saturday Night Live's Lorne Michaels was floated as a possible producer for this year's ceremony, however, even the most avid Oscar hate-watchers seemed encouraged. After all, Michaels has decades of experience producing entertaining live television, much of which is much less cringe-worthy than anything involving James Franco, Billy Crystal, and/or Snow White. Sadly, ABC rejected Michaels's suggested Oscar host, Jimmy Fallon, and now The Hollywood Reporter is saying that Michaels has rejected ABC's offer for him to produce.