Emmy Watch: Merritt Wever's Favorite Episode of Nurse Jackie's Fourth Season
Can you guess what it is?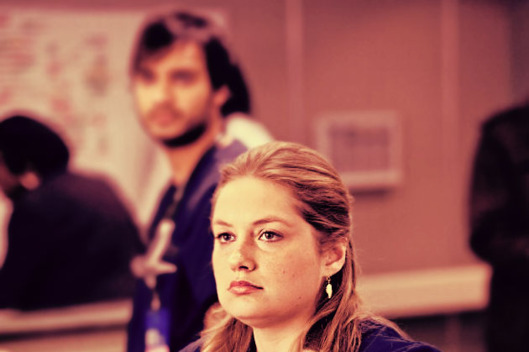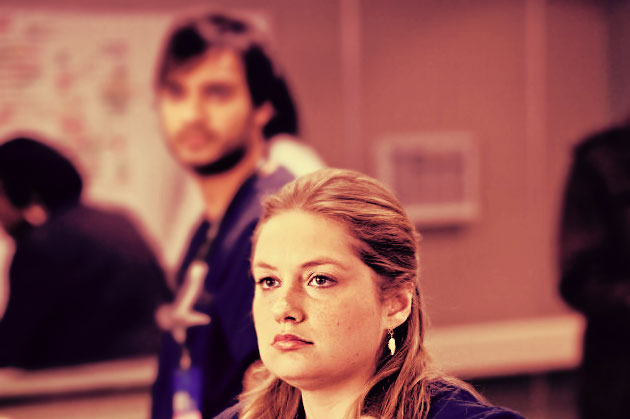 The Episode: "Are Those Feathers?"
All Saints' most eager-to-please junior nurse, Zoey (Wever), did a lot of growing up this season: She got engaged to Lenny the EMT; broke up with Lenny the EMT; and became "awesome exes" with Lenny the EMT. She was also forced to trade her pink bunny scrubs for a navy-blue uniform. And she accepted, without judgment, that her mentor-idol was a recovering pillhead. In this episode, we see just how far Zoey has come as Jackie's protégé when she defies the hospital's new ER administrator, Dr. Cruz (played by an awesomely dickish Bobby Cannavale), out of patient loyalty.
The episode starts with Eddie and Akalitus — both of whom Cruz fired to spite Jackie — stopping by Jackie's for breakfast. "Oy," says Wever. "It was so sad. But I liked getting to play waitress." (Fun wardrobe trivia: The kimono Zoey wears in this scene was inspired by a kimono Wever has in real life. "When I got the script, I sent [co-creator] Liz Brixius a picture of it," she tells us.) Later at the hospital, which is understaffed and filling with impatient patients, Jackie is of course itching to take charge, but she holds back. If she pisses Cruz off, he might start collecting more badges as punishment. "I don't think Bobby played Dr. Cruz as a straight villain," Wever says. But, yeah, she agrees: The man is a prick. "I loved having Bobby on set, though. He's the kind of guy you always want to have around to lift the energy of the room." (Yes, he does seem like that kind of guy.)
Zoey's big chance to step up to the Jackie Plate comes when a patient with a subarachnoid hemorrhage (code red!) refuses treatment because her widower dad has just taken a bad fall and needs to be picked up at a neighboring hospital. Jackie doesn't do what she'd have normally done in this situation — pick the dad up herself, Cruz be damned — and this at first crushes Zoey ("Don't look at me like I just dropped your dreams on the floor," Jackie tells her), but then moves her to action ("You handle it … like you're me"). And so Zoey finds Subarachnoid's dad on the street and pulls him back to All Saints on a gurney. "That was my cardio for the month," Wever says of the scene. "I was huffing and wheezing."
By the end of the episode, Cruz has a panic attack, and Jackie is back to showing everyone how it's done. But Zoey's transformation from gung-ho underling to (still gung-ho) independent is that much more complete. "I'm lucky that the writers haven't stuck me for four seasons in the same spot," she says. Even her hairdo is starting to change. (The above half-down look is not the norm.) "She evolves in the episode," Wever says. "So maybe she could not have some kind of bedazzled bun."