Emmy Watch: Jesse Tyler Ferguson Picks His Favorite Episode of Modern Family's Season Three
Can you guess what it is?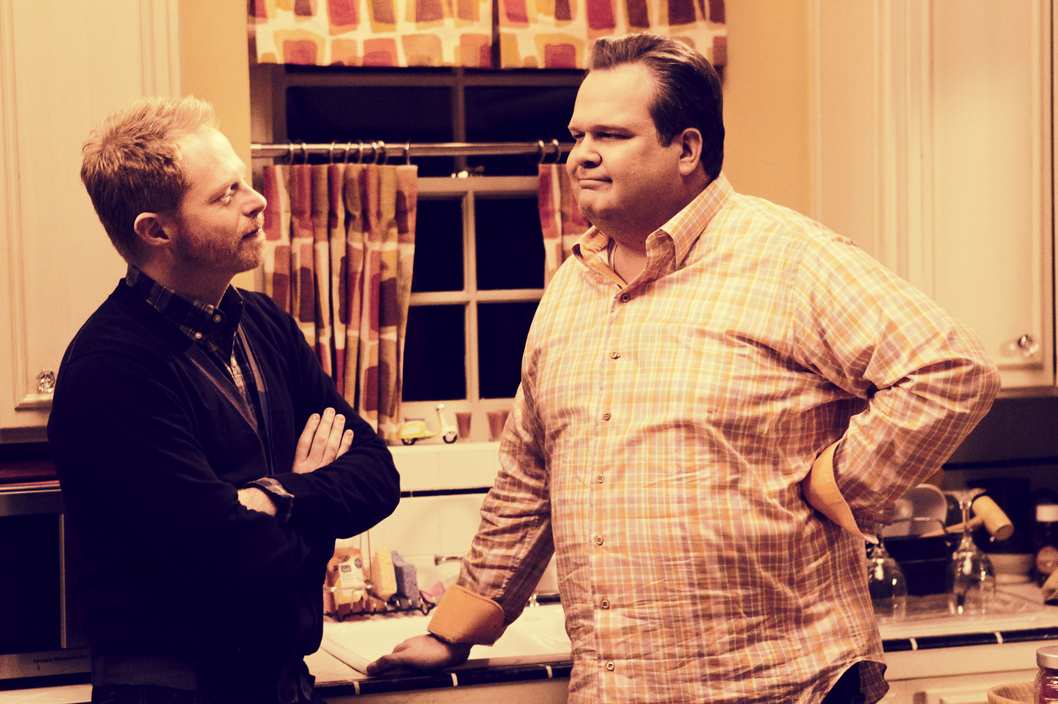 As the Emmys approach (September 23), Vulture reached out to nominees to pose the question, "What was your favorite episode from the last season of your show?" Mad Men's Jon Hamm, The Big Bang Theory's Jim Parsons, The Good Wife's Christine Baranski, Downton Abbey's Hugh Bonneville, Nurse Jackie's Merritt Wever, and Mad Men's Jared Harris have weighed in. Today we have Modern Family's Jesse Tyler Ferguson.
The Episode: "Leap Day"
Leap Year isn't just an extra day for the Pritchett-Tuckers, because Cam (played by Eric Stonestreet) was actually born on Feb. 29. So, in this episode, Mitchell (Ferguson) is tasked, though Cam passive-aggressively doubts that he can pull it off, to plan the ultimate 40th (or 10th) birthday party. And what's a gay attorney with an over-the-top partner to do? Plan a Wizard of Oz–themed soiree, of course.
The funny callbacks in the script are one of the things Ferguson loved most about the episode, he says. "There's that scene where Cam is sniffing around the party and I tell him to relax, there's not going to be apple-tinis — and then there's the next scene with the party planner saying, 'So we canceled the apple-tinis.'" And that moment where Cam tells Mitchell, "Orange is over"? Ferguson says, "I feel like one of us might've been wearing orange."
But the real fun began before the party scenes were even shot, he explains: "One thing not in the script was me trying to hide him [Cam] from the house and doing hilarious stuff in the background," he says. "I'm over here, I'm doing the happy dance and improvising, and Eric [Stonestreet] really wanted to make sure, as an actor, he couldn't see the stuff I was trying to hide — the Wicked Witch of the West, the Yellow Brick Road. He told me later I did a great job of actually preventing him from seeing it."
"It gave me an opportunity to play in a way Mitchell doesn't get to play a lot. Every year, I get about three episodes where I get to do that. I am much more the play side of Mitchell than the taskmaster side. I'm as far from a lawyer as you can get." And he got to wear a blue gingham shirt. "I was in between the Scarecrow and the Tin Man and had to link arms and go into the house. I thought that was brilliant."