Now Bradley Cooper Is Rumored for A Star Is Born
Where he'd star opposite Beyoncé for Clint Eastwood.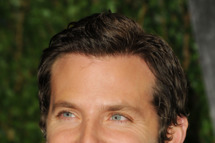 Step right up, Bradley Cooper: You're the latest name rumored to play Beyoncé's leading man in a Clint Eastwood–directed remake of A Star Is Born! Prior contestants included Tom Cruise, Leonardo DiCaprio, and Christian Bale, but according to THR, Cooper's weighing an actual offer, so maybe it will come to something. Prepare to get Cobain-y, B-Coop!