Octavia Spencer Heads to Baggage Claim
A romantic comedy starring Paula Patton.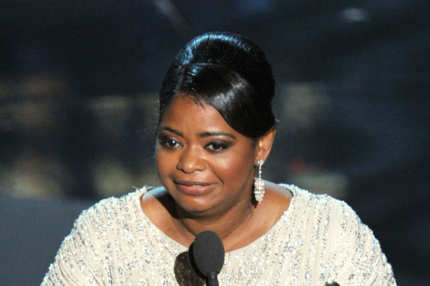 Not much time has passed since Octavia Spencer picked up her Oscar for The Help, but the Best Supporting Actress winner is already onto her fourth gig in five months. Mike Fleming reports that Spencer has now joined the cast of Baggage Claim, a romantic comedy starring Paula Patton and Derek Luke; her other recent projects included Diablo Cody's directorial debut, the sci-fi film Snow Piercer with Chris Evans and Tilda Swinton, and the fact-based drama Fruitvale.