The Price Is Right Hiring Its First Male Model
No more No Boys Allowed sign.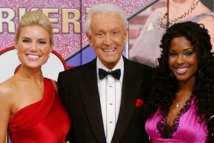 The Price Is Right is amending years of sexual harassment claims from its cadre of female models by ... hiring its first male model! The winner will be audience-selected through a five-part web series and will model for a week in October (that's all?). Between this and everyone discovering Breaking Bad's Aaron Paul was once on The Price Is Right, it's been a helluva month for the show.