Analyze This Photo From Arrested Development's First Day Back
Jason Bateman tweeted from the set.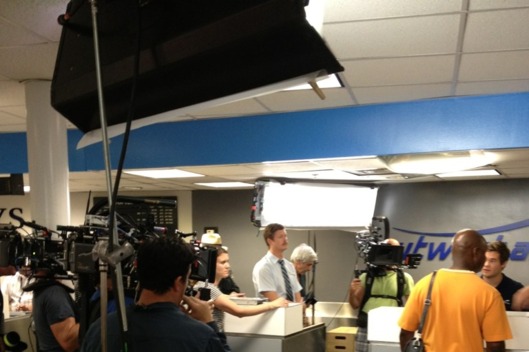 "First day. Away we go ..." Jason Bateman tweeted just hours ago, attaching a photo from the set of Arrested Development, which actually began filming its Netflix-exclusive fourth season today after years of anticipation. Don't expect to get a glimpse of some familiar location or see a cast member in costume, though; Bateman instead tweeted out a photo of guest stars Anders Holm and Adam DeVine from Workaholics, who are seemingly manning the counter at an airport check-in area. Still, can you glean any clues about the new season from this seemingly banal photo? Analyze away!