Stage Dive: In Paris Makes Good Use of Baryshnikov's Wry Charisma
This May-December romance set in the shadow of Red October ends Sunday. So get on it!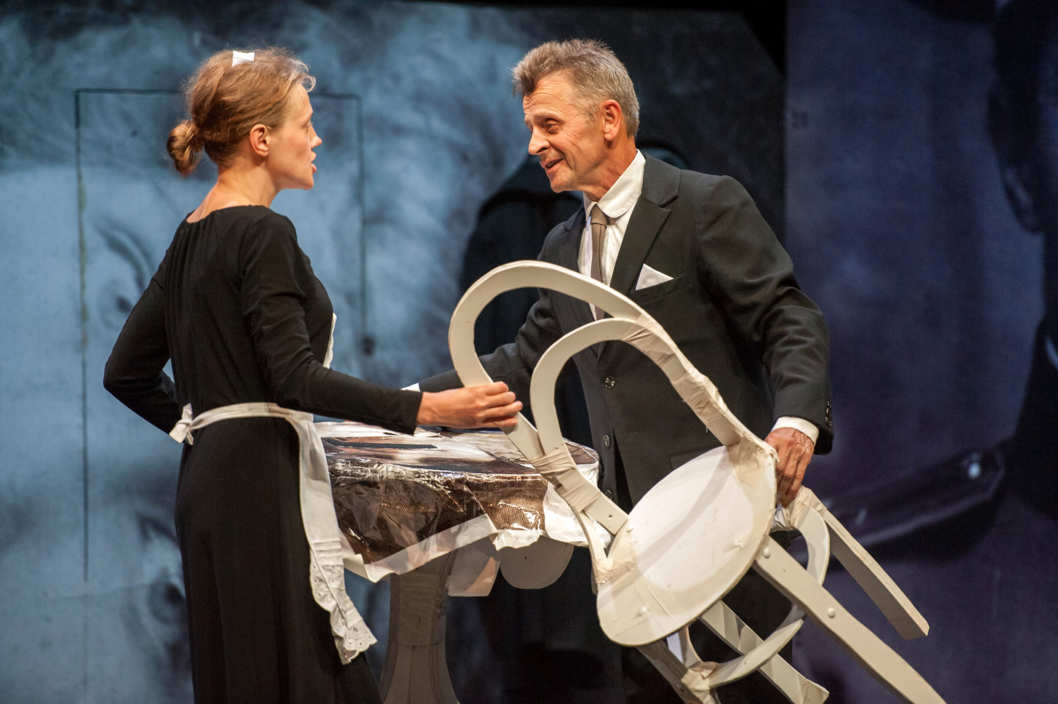 In Paris, the latest from painter and theater artist Dmitry Krymov, is a May-December romance set in the shadow of Red October. Mikhail Baryshnikov, now a steel fox of 64, plays Nikolai, an exiled White Russian general living out his days in post-WWI Paris. Baryshnikov utters not a word in English — he speaks French and Russian, as the English translation unspools on a series of Krymov's deeply 2-D set pieces (an enormous postcard, a cutout motorcar) and Dmitry Volkov's haunting score fills the stage like a low fog. (It's performed by the cast, a multi-talented ensemble of singers, musicians, and human synthesizers.) He's wooing another Russian emigre, a waitress named Olga (the talented Anna Sinyakina), and three quarters of the story (based on a short by writer and anti Bolshevik refugee Ivan Bunin) is nothing but the mechanics of a first date — albeit one with particularly onerous political baggage.
Stateless and newly wifeless, the general is seeking a cure for loneliness. His much younger would-be inamorata is looking for something similar: Her husband fought in Yugoslavia and hasn't returned. Wandering through Krymov's scrapbook version of the City of Light — where three dimensions are never sufficient when two will do — the pair barely connect. Yet the chemistry crackles: Baryshnikov's wry, hangdog charisma against Sinyakina's jagged anxiety. Stateless love: It may be doomed, but it's lovely to look at, while it lasts.
Through Sunday, August 5 at the Gerald W. Lynch Theater at John Jay College, as part of the Lincoln Center Festival